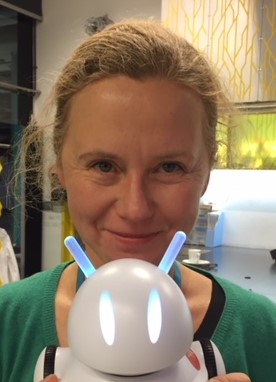 Ilona Iłowiecka-Tańska is a researcher and educator at the Copernicus Science Center in Warsaw, Poland.
After studying cultural anthropology (MA), Ilona Tańska completed her PhD in Cultural Studies at Warsaw University. She leads the researchers and educators at the Copernican Revolution Lab: the R&D branch of the museum. Her work focuses on two main areas. First is designing and facilitation of the research-practice partnerships to develop innovative learning tools. Second is the research on the cultural and pedagogical role of exhibits and exhibition design in learning at the museum.
Since 2018 Ilona runs Summer Schools of Prototyping, where educators and scientists design new exhibits and tools supporting learning.