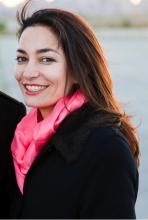 About Me: Education is a profession of which I am incredibly proud. As I see it, educators are the architects of young people's dreams. Parents trust us, and children trust us, to provide them with every chance to succeed. We must give them multiple ways to get it right, and design our systems so that it is arduous to fail.
I have been engaged in school improvement on a daily, local level for the past fifteen years. I have worked as a teacher, special needs director, and elementary school principal. I am currently an Assistant Superintendent and WCEA/ WASC Accreditation Commissioner for the 44 elementary schools and 9 high schools in the Diocese of Oakland. In every position I have held, I have demonstrated a relentless commitment to the success of all students and to the improvement of school communities.
I have a Masters degree from the University of San Francisco and am thrilled to continue my education at the University of California Berkeley. On a personal note, I am an occasional runner, enthusiastic hiker, and unabashed dancer. I love connecting with colleagues in education and look forward to learning with and from you here in the EDRL.
Research Interests: Through my graduate research in LEEP, I am exploring how technology affects teaching and learning. How can sociocultural theory illuminate the dialectical relationship between teachers and new technologies? How does online instruction facilitate reflection and evolution in teacher practice? And how can we harness the power of digital education to improve student outcomes, promote equity and transform our institutions?